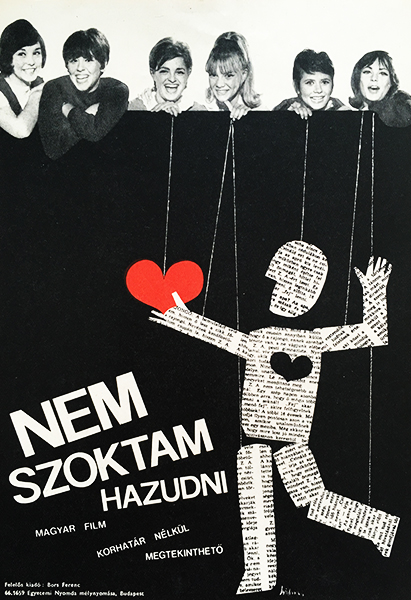 I Do Not Lie
Hungarian title:
Nem szoktam hazudni
Artist:
Size:
Szilvásy, Nándor
Tram poster (cca. 17 x 24 cm)
Year:
Condition:
1966
Fine.
Material:
Paper, offset.
Price: $50
Description:
Poster for a Hungarian movie directed by György Kárpáti. The film stars Hilda Gobbi, Teri Tordai and Ági Voith among other famous Hungarian actors and actresses of that time.
Szilvásy mixed photomontage with the technique of paper cut out to create an eye-catching, funny composition for the Hungarian comedy.