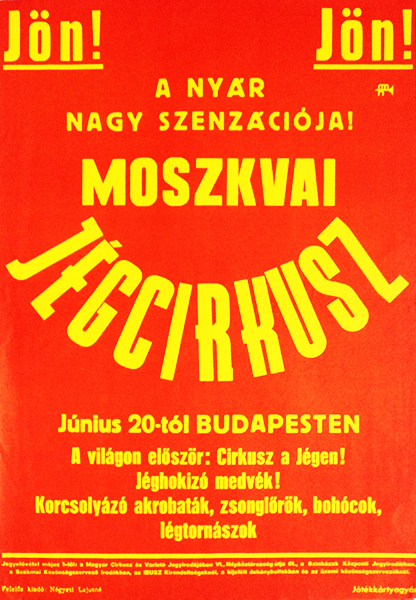 Moscow Ice Circus
Hungarian title:
Moszkvai jégcirkusz
Artist:
Size:
Unknown artist
B2 (cca. 50 x 70 cm)
Year:
Condition:
1960s
Fine, creases along the border.
Material:
Paper, offset.
Price: $130
Description:
Typographical poster forthe guest performance of the Moscow Ice Circus in Budapest.
The text on the poster says:

From June 20th in BUDAPEST
First time in the world: Circus on Ice!
Bears playing ice-hockey!
Ice-skating acrobats, jugglers, clowns,
aerial acrobats