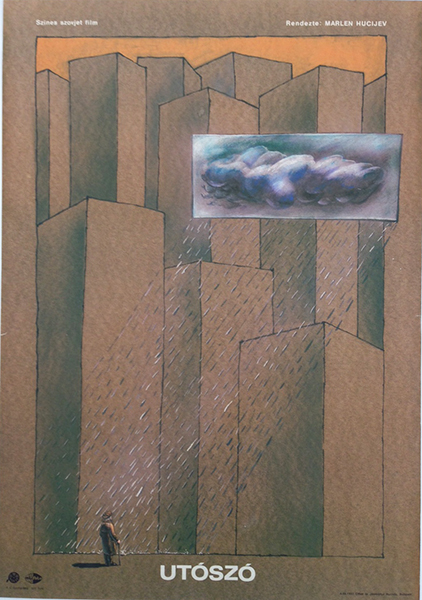 Postscript
Hungarian title:
Utószó
Artist:
Size:
Merczel, Péter
A1 1 Sheet (cca. 55 x 84 cm)
Year:
Condition:
1985
Fine, a few very small tears along the border.
Material:
Paper, offset.
Price: $200
Description:
Original Hugnarian poster for the movie 'Postscript' (original title: Poslesloviye). The film is a 1984 Soviet drama directed by Marlen Khutsiev.
The poster was created by Péter Merczel, in a grotesque portrayal. The interesting and fine graphics evoks the visual world of Avantgarde tendencies like Surrealism, or Constructivism. The stressing of the horizontal and the montage-like touch both contribute to the Neo-Avantgarde character of the poster which reflects the dramatic athmosphere of the movie.