Articles
In this section you can read and download articles about certain chapters of Hungarian poster art. The texts introduce important periods, artists and groups, styles and artistic trends, or posters from the more than 100 years history of Hungarian posters.
List of available articles:
there are no availble articles at the moment.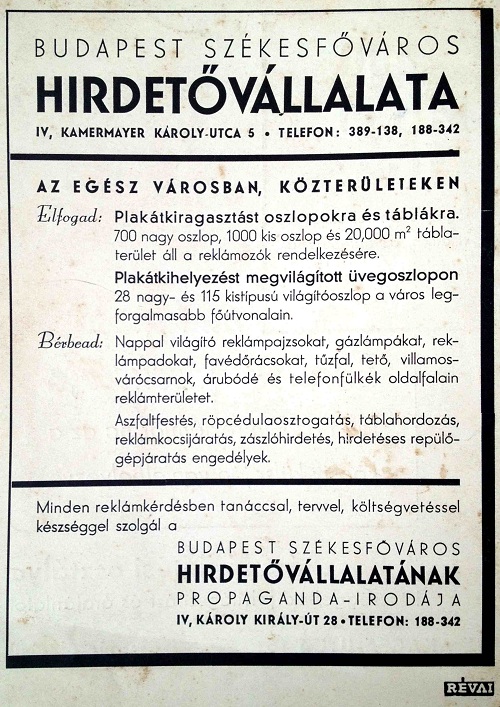 Capital City Advertising Company advertisement 1938