Molnár Gyula
1946 -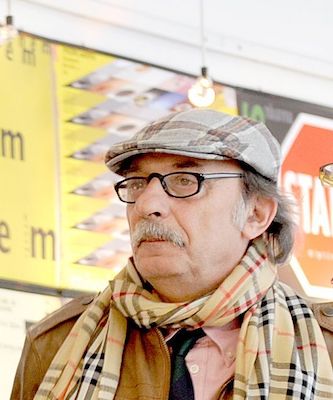 Gyula Molnar (source: szon.hu)
Gyula Molnár is a graphic designer and art teacher.
He graduated in the early 1970s, then he started to work as a graphic designer, designing posters for movies, corporate brands, and exhibitions. His first posters are characteristic Pop Art works, later he switched to drawing and painting in a very detail oriented style.
Since 1989 he has been teaching at the Academy of Applied Arts, later was appointed the head of the Department of Visual Communication. In 1983 he designed a famous Hungarian travel poster, displaying an interesting emblem of the country.
His posters are often provocative and erotic. He prefers vivid, bright colors, like pink, yellow and blue. Since the 1990s he has been working in a private studio on complex visual campaigns for big companies like Europlakát, IBM, Magyar Posta, Kapsch, Sofa Rt., Trident, and Volkswagen.
Today he is a member of the Hungarian Poster Association (MPT). He is retired from teaching but he is still very active as a artist. His newest works focus on provocative topics of sex and politics. .