Földes Imre
1881 - 1948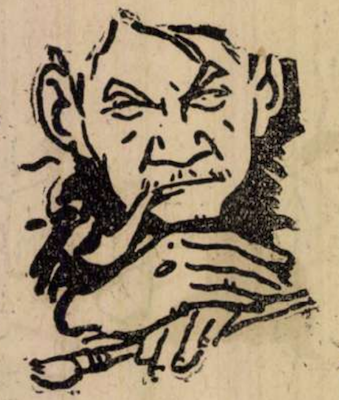 Imre Foldes
Important master of the early Hungarian poster art, together with Lipót Sátori, they layed the foundation of the Hungarian film poster design. Földes was a prolific artist, he designed a lot of political and commercial posters as well.
He was born Imre Feld, his family was Jewish. Földes started his career as a lithographer. He was studying at the Iparrajziskola and in the Mintarajztanoda (major art schools in Pest at the time), later he visited München, Berlin and Paris.
Besides beeing a leading figure in poster art, he was a painter and a graphic artist as well. He exhibited his artworks frequently in Budapest, he participated in the Nemzeti Szalon (National Salon) for instance.
Starting from the 1910s, his posters overwhelmed the streets of Budapest. Between 1918 and 1919, he opened a design studio with Lipót Sátori, and they collaborated on many poster designs.
During the First World War, he created film, commercial and propaganda posters, and he made one work for the Hungarian Soviet Republic as well. After the war, he designed political posters for several parties (most of them depicting Hungary's borders before the Treaty of Trianon).
From the 1920s on, he lived in Transylvania, and his posters rarely appeared on the streets in Hungary. He was working for a magazine ('Helikon') in Temesvár. The circumstances of his death are not clear until this day.
Földes has channelled his drawing talent into his fine posters. Most of them represent perfectly shaped, often caricature-like figures. His posters are fine pieces from the Hungarian Art Noveau or secessionist period. Some of his works – especially his fashion posters – represent decorative and graceful female figures. He gave an important role for typography in most of his compositions. His secessionist style became more and more complete, more colourful and painting-like. He invented effective visual symbols for companies and political parties. Good examples are his designs for the magazine "Pesti Napló" or his posters for he "Gazdasági" (Economy) or "Polgári" (Civic) Parties.
Available posters by this artist