Radó György
1907 - ?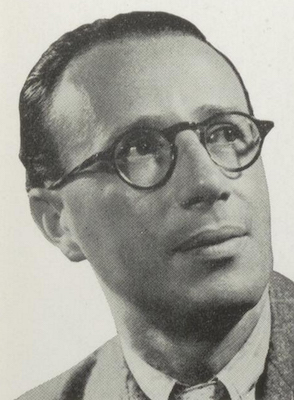 Gyorgy Rado portrait
Important graphic designer of the modernist period, the 1920s and 1930s.
He studied at the School of Applied Arts and in Sándor Bortnyik's famous private school, Műhely (Workshop). He was a very talented protagonist of the constuctivist graphic design in Hungary. Bortnyik's Bauhaus inspired style was a starting point for Radó, who became an inventive designer of posters, book covers, illustrations, etc. He also created photographs himself, which were often used in the designs.
In 1939 he moved to Brasil.
Available posters by this artist