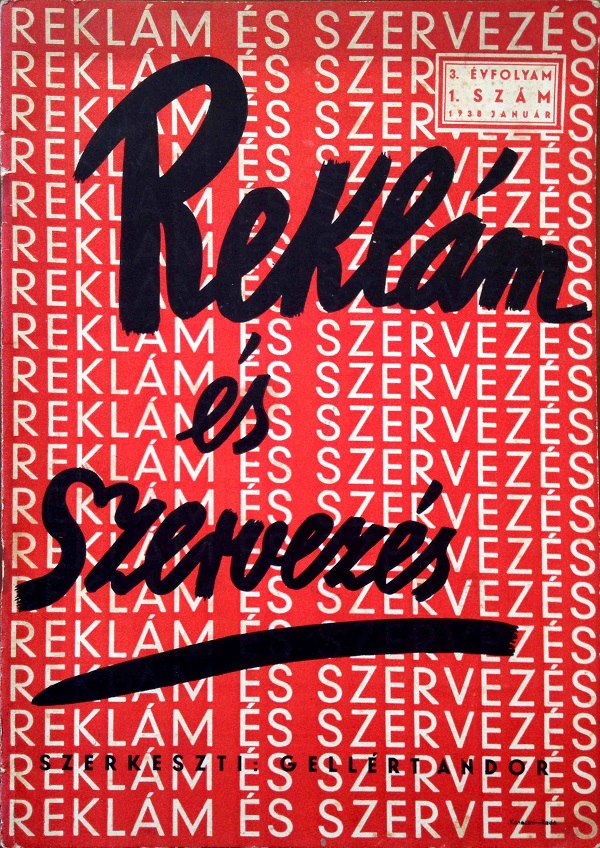 Advertising and Business
Hungarian title:
Reklám és Szervezés
Size:
A4 (cca. 29 x 21 cm)
Condition:
Fine, light wear.
Material:
Paper, letterpress.
Price: US$400
Description:
Advertising and Buisness was an interesting journal from the interwar period. It was published for those who wished to promote their company, and know more about the techniques of advertising. The editor of the paper was Andor Gellért.
Today it gives insight for us how the advertisements were created back then. Under advertisement the publishers meant posters, leaflets, shop-windows, pavilions, shop decorations and much more. The journal was a forum for those artists who were working in the field of applied graphic design.
The cover of the journal always had the same design but with different colors for each issue. The original design for the cover was created by György Konecsni and György Radó. This exemplar is the 1st issue in the 3rd annual published in January of 1938.
The magazine includes interesting insets, such as designs for greeting cards.