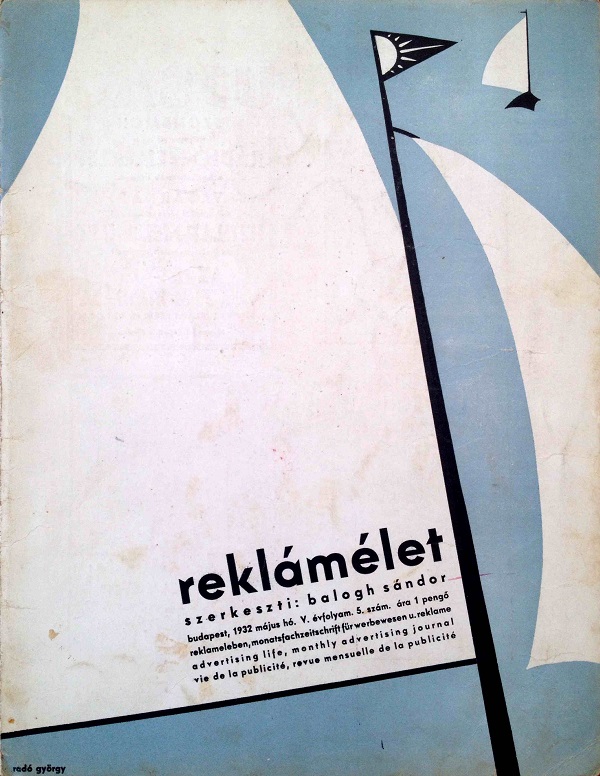 Advertising Life 1932 V. 5.
Hungarian title:
Reklámélet 1932 V. 5. szám
Size:
A4 (cca. 29 x 21 cm)
Condition:
Fine, light wear and staining.
Material:
Paper, stone lithography.
Price: US$1200
Description:
Advertising Life 1932 V. 5.
Advertising Life was an important journal for graphic designers and their clients.
The magazine told about every kind of advertising: posters, leaflets, counting bills, shop-windows, etc. We can also read about poster exhibitions and tenders. Besides, the most important graphic designers and their works are represented in the interesting illustrated articles.
The journal was edited by Sándor Balogh. The cover for this issue was designed by the modernist artist György Radó. This issue was printed in May, 1932.