Pécsi József
1889 - 1956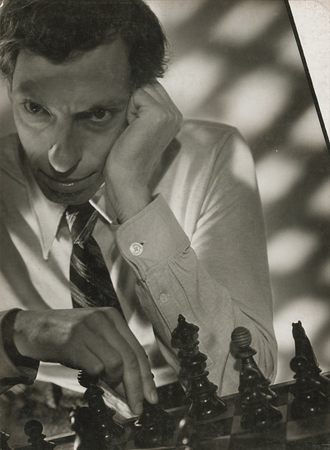 Pecsi Jozsef (source: maimano.hu)
József Pécsi was an influential photographer and graphic artist.
He studied photography at the Academy of Munich, and he soon got several prizes as recognition of his work. He ran his own photo studio from 1911. In 1913 he opened the first photography school in Hungary. He made outstanding portraits of the famous personalities of the age, sensational avant-garde nude series, self-portraits, cityscapes. As for Modernist advertising photography, he was a pioneer. His pictures were published in numerous important western magazines, such as the English Studio. He continuously worked in the field of photography, and he became the most influential Hungarian advertising photographer of the era.
He was always able to integrate the newest tendencies in photography into his work, most importantly the principles of the New Objectivity movement or Kassák's picture architecture. His famous book, Photo und Publizität - Photo and Advertising discussed the questions of the practical use of photography, photomontage and typography in advertising. The book includes numerous examples of photomontage advertisements for various products. He worked on advertising designs alone and with other artists, for example György Nemes. He was a member of the Magyar Könyv- és Reklámművészek Társasága (Hungarian Society of Book and Advertising Artists), and was among the exhibiting artists of their legendary exhibition in 1930.
He was a master of photographic processes and printing techniques. Because of his leftist political views, he was removed from his teaching job, and was only allowed to return to his profession in 1946. During the war, his studio was destroyed, including many of his works, and his art collection. After 1945, he worked mostly as a portrait photographer. . .
Available posters by this artist