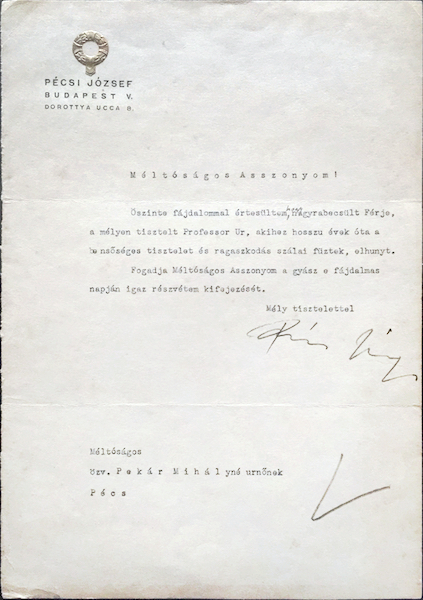 Letter written by Jozsef Pecsi
Hungarian title:
Pécsi József levele Pekár Mihály özvegyének
Size:
Letter (cca. 17 x 24 cm)
Condition:
Fine, light wear.
Price: US$800
Description:
Original typewritten letter by Jozsef Pecsi - a leading figure of modernist photography and photomontage - from 1942, in which he expresses his condolences for the death of Mihaly Pekar to his widow.
The letter is signed by Pecsi in ink, and it is written on Pecsi's embossedletter headed paper and it measures cca. 17 x 24,5 cm.