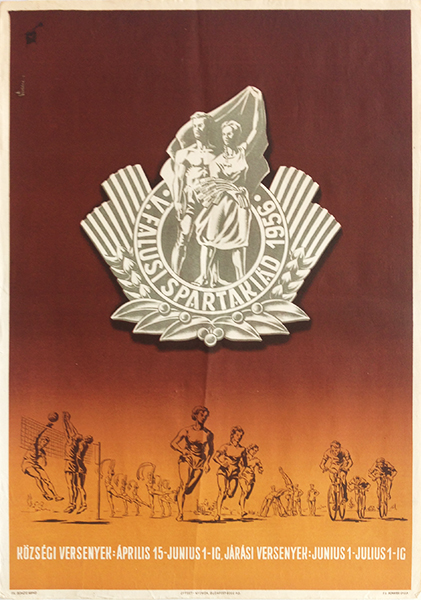 V. Rural Spartachiad 1956
Hungarian title:
V. Falusi Spartakiád 1956
Size:
B2 (cca. 70 x 50 cm)
Condition:
Fine, light fold marks and wear.
Material:
Paper, offset lithography.
Price: US$240
Description:
5th Rural Spartachiad is a 1956 vintage Hungarian Socialist Realist sport poster designed by Denes Vincze who created many great sport posters in the 1950s and 1960s. The text tells the dates of the competitions: the first part took place between 15th of April and 1st of June which was followed by the second part from 1st of June until 1st of July.