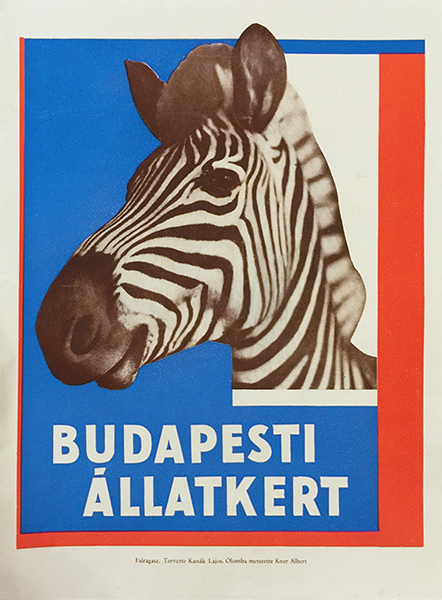 Budapest Zoo
Hungarian title:
Budapesti Állatkert
Size:
A4 (cca. 29 x 21 cm)
Material:
Paper, letterpress.
Price: US$5000
Description:
This printed Avant garde advertising design plate by Lajos Kassak, was included in an issue of Magyar Grafika - an important and scarce journal -, in 1928. The cover of this issue was also designed by Kassak, and it contained 8 plates, this being one of them.
This design by Kassak was never printed in a larger or different format or on another occasion to our knowledge. Most of these are very famous designs, which have been reproduced many times.