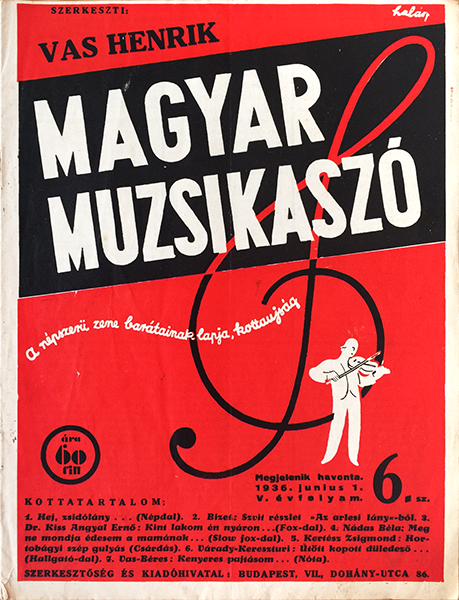 Sound of Hungarian Music
Hungarian title:
Magyar Muzsikaszó
Size:
Sheet Music cover (cca. 30 x 22 cm)
Condition:
Fine, light wear.
Material:
Paper, letterpress.
Price: US$400
Description:
Sheet music cover by John Halas who was a pioneer in Hungarian animation. He often worked with Gyula Macskássy and Félix Kassowitz. The three of them founded the first Hungarian animation studio in 1932. 8 years later he estabblished Halas and Batchelor studio in London with his wife.