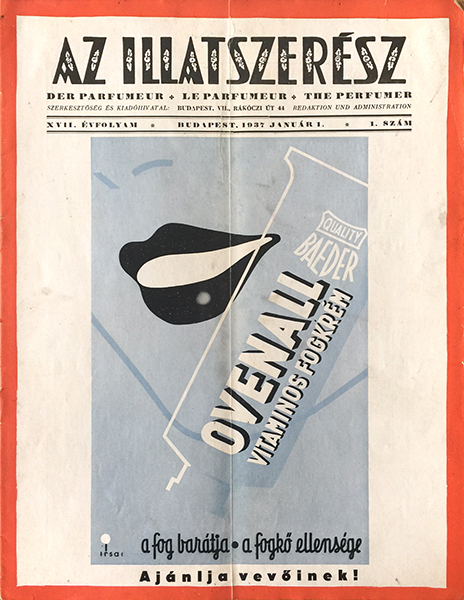 The Perfumer magazine - Baeder Ovenall toothpaste
Hungarian title:
Az Illatszerész - Baeder Ovenall vitaminos fogkrém - a fog barátja - a fogkő ellensége
Size:
B4 (cca. 35 x 25 cm)
Condition:
Fine, light wear, vertical fold mark.
Material:
Paper, letterpress.
Price: US$320
Description:
Modernist toothpaste advertisement on a newspaper cover by one of the greatest graphic designer of the early 20th century.