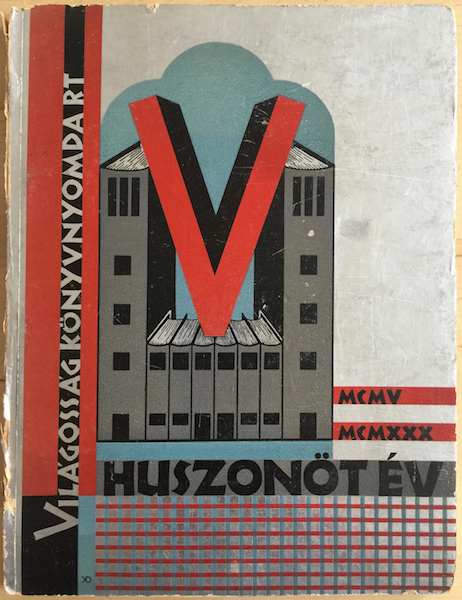 Vilagossag Printing House - Twenty-five years 1905 - 1930
Hungarian title:
Világosság Könyvnyomda - Huszonöt év 1905 - 1930
Size:
A4 (cca. 21 x 29 cm)
Condition:
Very good, light wear, worn edges, damaged spine, previous owner's signature stamps inside.
Material:
Paper, letterpress.
Price: US$400
Description:
Vilagossag Konyvnyomda - Clarity Printing House - 25 years is a 1930 Hungarian leftist Avant-garde Art Deco book designed by Karoly Dukai. The printing house was closely associated with the Hungarian Social Democratic Party.
Beautifully illustrated book commemorating the 25 year anniversary of this famous Hungarian leftist printing house.
This book was made in 1930, at the Vilagossag Printing House, for the 25th anniversary of the institution. The artistic design of the book was done by the master jobbing compositor and graphic designer: Karoly Dukai. The printing process was done by Henrik Bauer master pressman and Samu Frolich pressman.