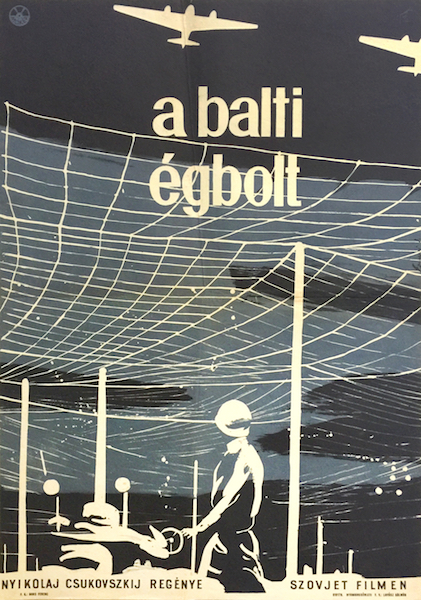 Baltic Skies
Hungarian title:
Balti égbolt
Size:
A2 1/2 Sheet (cca. 42 x 59 cm)
Condition:
Fine, light fold marks and wear.
Material:
Paper, offset lithography.
Price: US$400
Description:
Baltic Skies (original title: Baltiyskoe nebo - Балтийское небо - 1 серия) is a 1961 vintage Hungarian movie poster designed by Sandor Ernyei.
A story about pilots guarding the sky above Leningrad during WWII.
Director: Vladimir Vengerov
Writers: Nikolai Chukovsky (novel), Nikolai Chukovsky (screenplay)
Stars: Pyotr Glebov, Vsevolod Platov, Mikhail Ulyanov
(source: imdb.com)