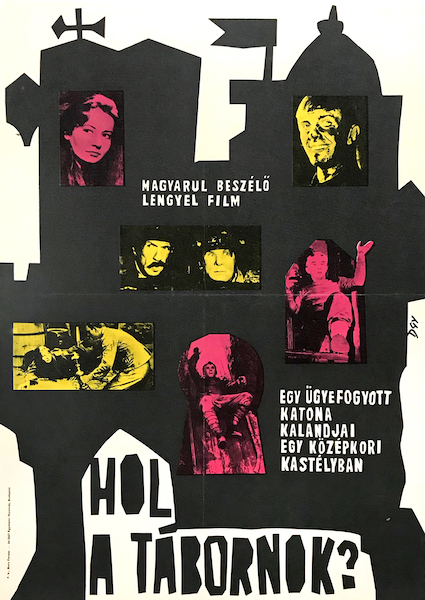 Where's the General?
Hungarian title:
Hol a tábornok?
Size:
A2 1/2 Sheet (cca. 42 x 59 cm)
Condition:
Fine, light fold marks and wear.
Material:
Paper, intaglio.
Price: US$160
Description:
Where's the General? is a 1964 vintage Hungarian movie poster designed by Gyorgy Deak.
Gdzie jest general... is a 1964 Polish film.
Waclaw Orzeszko is unlucky soldier. Nobody from the platoon likes him. One day he decided to go away from platoon. At the castle he meet Russian soldier Marusia. At this time German forces came at the castle. They must hide. But there is also second problem. Waclaw's platoon had to find deserter. Polish Soldier close to the castle.
Director: Tadeusz Chmielewski
Writer: Tadeusz Chmielewski
Stars: Elzbieta Czyzewska, Jerzy Turek, Boleslaw Plotnicki
(source: imdb.com)