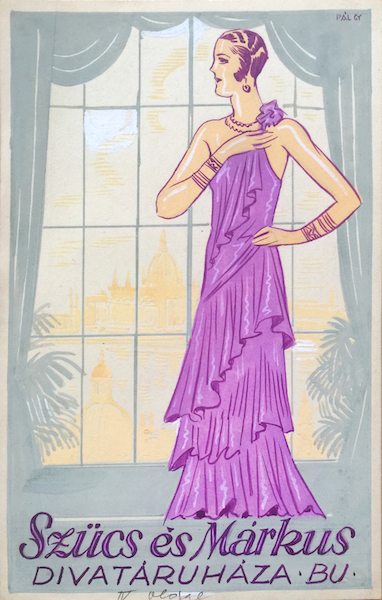 Szucs and Markus fashion store Budapest
Hungarian title:
Szűcs és Márkus Divatáruháza Budapest
Size:
Book cover design (cca. 11 x 19 cm)
Condition:
Fine, light wear.
Material:
Paint on cardboard.
Price: US$4000
Description:
Szucs and Markus Fashion Store Budapest is a 1931 vintage Hungarian painted original Art Deco advertising artwork designed by Gyorgy Pal.
Size: 12 x 19,5 cm