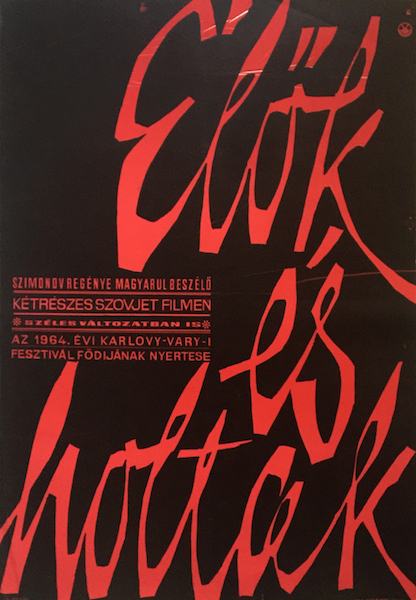 Description:
The Alive and the Dead is a 1964 vintage Hungarian typographic movie poster.
Zhivye i myortvye is a 1964 Soviet Russian film.
Journalist Ivan Sintsov news of the treacherous attack by Nazi Germany during the catches of southern vacation. As a war correspondent, he becomes a witness to the difficult events of the first months of the war - many departures in 1941.
Director: Aleksandr Stolper
Writers: Konstantin Simonov (novel), Aleksandr Stolper Stars: Kirill Lavrov, Anatoliy Papanov, Aleksey Glazyrin