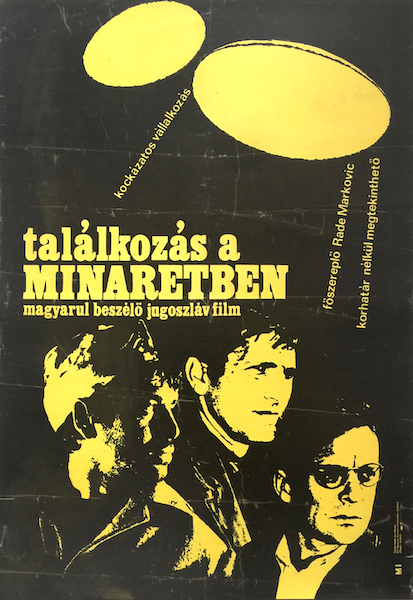 Demolition Squad, The
Hungarian title:
Találkozás a minaretben
Size:
A1 1 Sheet (cca. 84 x 59 cm)
Condition:
Fine, light fold marks and wear, creasing.
Material:
Paper, intaglio.
Price: US$240
Description:
The Demolition Squad is a 1968 vintage Hungarian movie poster designed by Ilona Muller.
Diverzanti is a 1967 Yugoslavian film.
The Germans held the strategically important airport, where planes were taking off to bombard partisans positions. Headquarters of one a partisan unit sent a few commandos to blow up airplanes and airport in the air.
Director: Hajrudin Krvavac
Writers: Hajrudin Krvavac, Vlastimir Radovanovic
Stars: Rade Markovic, Velimir 'Bata' Zivojinovic, Jovan Janicijevic-Burdus
(source: imdb.com)