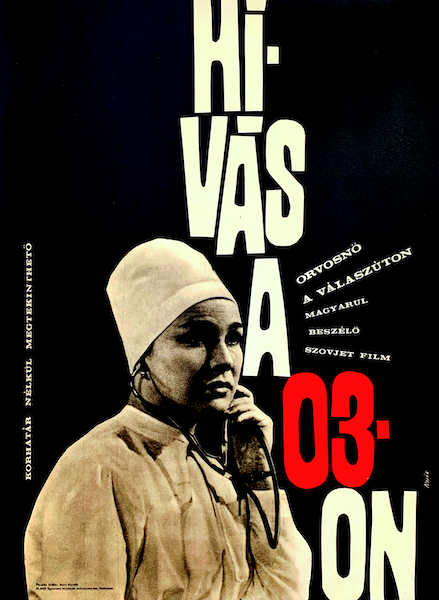 Zero Three
Hungarian title:
Hívás a 03-on
Size:
A2 1/2 Sheet (cca. 59 x 42 cm)
Condition:
Fine, light fold marks and wear.
Material:
Paper, intaglio.
Price: US$400
Description:
Zero Three is a 1965 vintage Hungarian movie poster designed by Henrik Novak and released in Hungary in 1967.
Null Kolm is a 1965 Estonian film, when the country was part of the Soviet Union.
Zero 3 is the kind of movie you can watch over and over without getting bored. It has got it covered with all the different styles of riding you see now. From world champ Kim Reichhelm doing his amazing array of tricks to watching Bertrand F. lighting up some serious kite loops, it is great viewing. With an awesome soundtrack it is a worthy movie for the collection.
Director: Igor Yeltsov
Writers: Nora Adamjan, Yakov Volchek
Stars: Ninel Myshkova, Ivan Dmitriev, Tatyana Pelttser
(source: imdb.com)