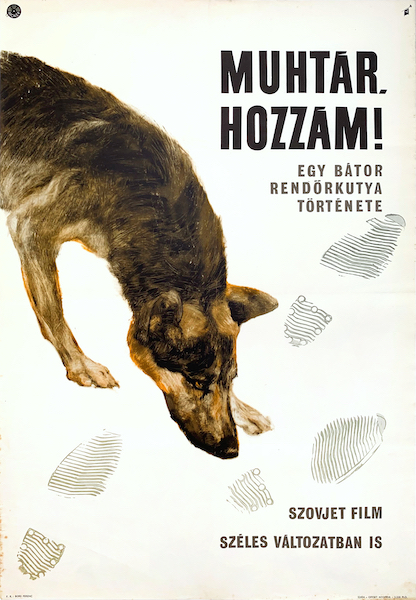 Description:
Come Here, Mukhtar! A story of a brave police dog is a 1965 vintage Hungarian movie poster.
Ko mne, Mukhtar! is a 1965 Soviet Russian film.
Mukhtar comes to live and work at the police kennels through rather unusual circumstances. Together with his handler, Glazychev, Mukhtar helps to solve large and small crimes.
Director: Semyon Tumanov
Writer: Izrail Metter (as I. Mukhtar)
Stars: Yuriy Nikulin, Vladimir Yemelyanov, Leonid Kmit
(source: imdb.com)