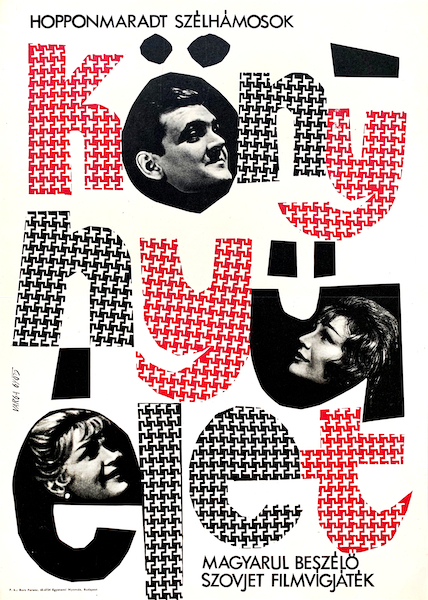 An Easy Life
Hungarian title:
Könnyű élet
Size:
A2 1/2 Sheet (cca. 59 x 42 cm)
Condition:
Fine, light fold marks and wear.
Material:
Paper, intaglio.
Price: US$280
Description:
An Easy Life is a 1965 vintage Hungarian movie poster designed by Gyozo Varga.
Lyogkaya zhizn is a 1964 Soviet Russian film.
A chemist by training, Alexandr Bochkin manages a Moscow dry-cleaning operation, but lives a very comfortable life, taking orders on the side for his speculative "private enterprise," run in conjunction with "Queen Margot". But when his old friend from the chemical institute, Yuri Lebedev arrives in Moscow from the Siberian city of Dalnegorsk, along with a traveling companion, Olga, Bochkin becomes uncomfortable with his job title.
Director: Venyamin Dorman
Writer: Vladlen Bakhnov
Stars: Yuriy Yakovlev, Faina Ranevskaya, Nadezhda Rumyantseva
(source: imdb.com)