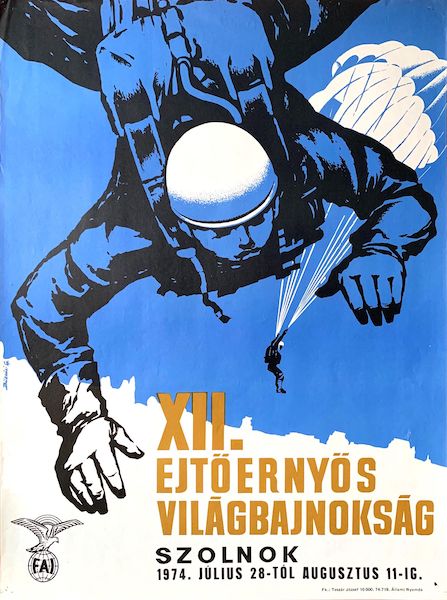 12th World Parachuting Championships
Hungarian title:
XII. Ejtőernyős Világbajnokság
Size:
A1 1 Sheet (cca. 84 x 59 cm)
Condition:
Fine, light wear, small tears.
Material:
Paper, offset lithography.
Price: US$600
Description:
12th World Parachuting Championships is a 1974 original vintage Hungarian sport poster by Gábor Bükkösi.
Parachuting is a method of transiting from a high point to Earth with the aid of gravity, involving the control of speed during the descent using a parachute or parachutes. It may involve more or less free-falling (the skydiving segment) which is a period when the parachute has not yet been deployed and the body gradually accelerates to terminal velocity.