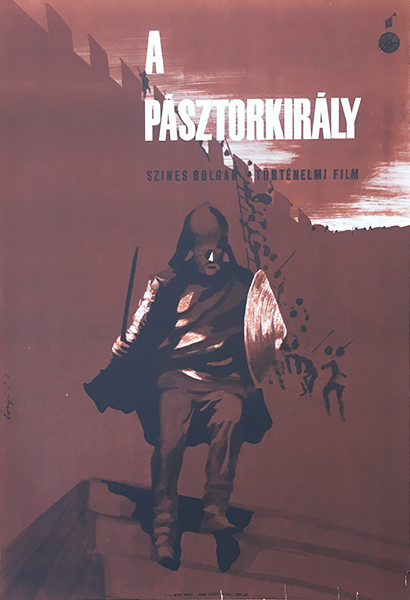 Shepherd King, The
Hungarian title:
A pásztorkirály
Size:
A2 1/2 Sheet (cca. 59 x 42 cm)
Condition:
Fine, light fold marks and wear, small tears.
Price: US$240
Description:
Movie poster by Sandor Ernyei, using a painted composition with modest colors. The poster advertises a Bulgarian movie.
On the back side we found nice little printed drawings by Sándor Ernyei. Four small figures, probably charachters from the movie, are represented in a very decorative, classic drawing style.