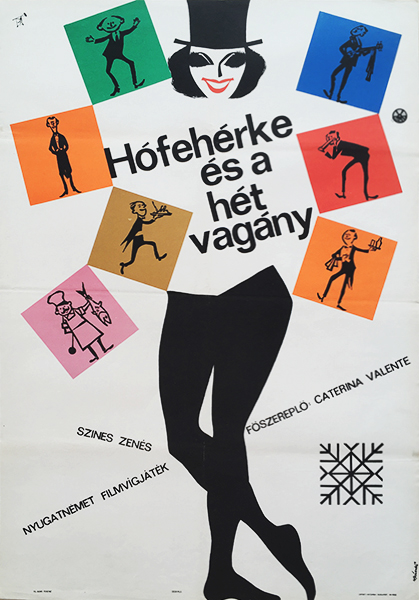 Snow White and the Seven Jugglers
Hungarian title:
Hófehérke és a hét vagány
Size:
A1 1 Sheet (cca. 59 x 84 cm)
Condition:
Fine, light fold marks and wear, some staining.
Material:
Paper, offset lithography.
Price: US$240
Description:
Poster of the West-German comedy directed by Hoffmann Kurt starring Caterina Valente. Original title 'Schneewittchen und die sieben Gaukler'.
The poster is a very cheerful design. In front of a white background the cartoon-like figure of a woman in a hat appears but only her head and legs are drawn. Her upper body is left blank and its determined by seven smaller pictures of seven different men.