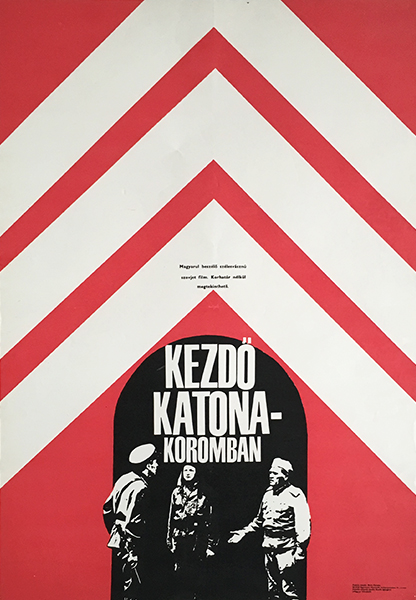 Description:
At the Beginning of My Soldier Years is a 1970 vintage Hungarian movie poster.
Na voyne, kak na voyne is a 1969 Soviet Russian film.
To the young lieutenant Maleshkin the war is a minor obstacle, if compared to his personal battle to command his subordinates, while conducting an armored vehicle at the same time he's trying to impress his superior Soviet officers who put him under extreme pressures, one after the other, fighting the German forces occupying Ukraine during World War II. Here's the story of an impressionable man who learns in the hard way that being a leader is more than just using of his commanding voice to get what he wants.
Director: Viktor Tregubovich
Writers: Viktor Kurochkin (screenplay), Viktor Kurochkin (story)
Stars: Mikhail Kononov, Oleg Borisov, Viktor Pavlov
(source: imdb.com)