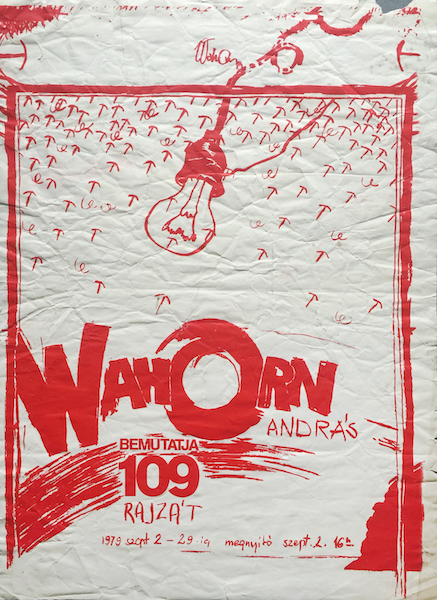 Andras Wahorn 109 drawings
Hungarian title:
Wahorn András 109 rajza
Size:
B2 (cca. 50 x 70 cm)
Condition:
Very good, creasings, restored paper loss on the top border.
Material:
Paper, silk screen.
Price: $480
Description:
Original Hungarian vintage exhibition poster from 1979 by András Wahorn, for his own exhibition.
András Wahorn (1953 - ) is a self-taught avant-garde painter, graphic designer, musician, performer, director, visual artist. He joined Vajda Lajos Studio in Szentendre in 1972 and organized an exhibition presenting his works in 1979. This is the poster of that event. He was an influencing character in the socialist Hungary whose performances criticizing the system were popular among the intellectuals.