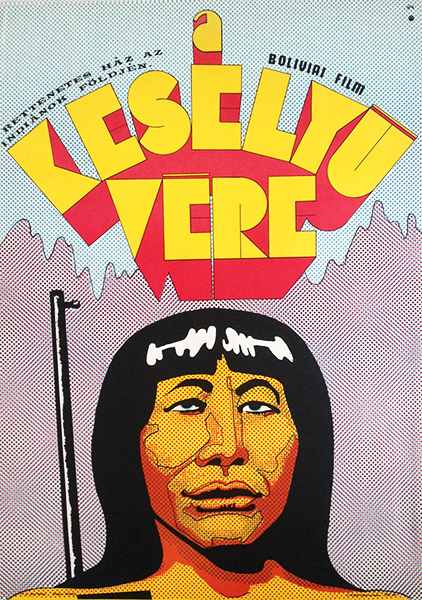 Description:
Pop Art composition for a 1969 Bolivian movie, Blood of the Condor (original title: Yawar Mallku).

The reaction of an indigenous community against a group of foreigners who under the guise of development assistance are forcibly sterilizing the peasant women. (source: imdb.com)
The poster is a Hungarian first release.