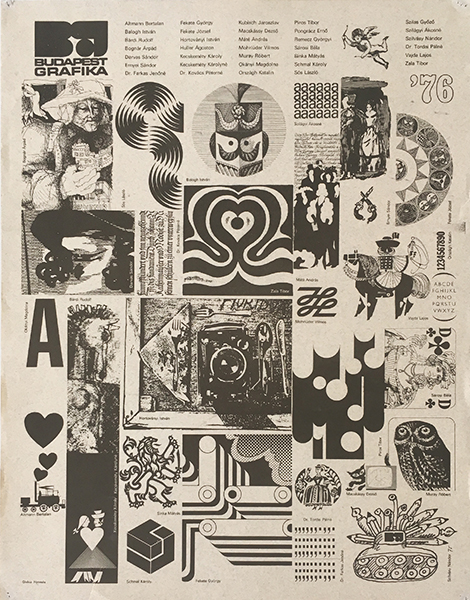 Budapest Graphics Exhibition '76
Hungarian title:
Budapest Grafika '76 Kiállítás
Size:
B2 (cca. 50 x 70 cm)
Condition:
Near mint. Small paper loss at the corners.
Price: $120
Description:
"Budapest Grafika" (=Graphics) was the name of an association of graphic artists in Hungary. They shared the orderings and managed the work. The association included almost every known poster artists from the time. The poster shows how different their styles were.