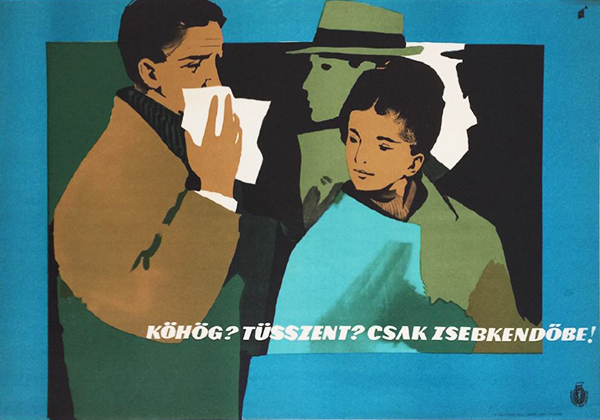 Cough? Sneeze? Use a tissue!
Hungarian title:
Köhög? Tüsszent? Csak a zsebkendőbe!
Size:
B2 (cca. 50 x 70 cm)
Condition:
Fine, light fold marks and wear.
Material:
Paper, offset lithography.
Price: US$800
Description:
Cough? Sneeze? Always into the tissue! is an original vintage Hungarian safety propagand poster designed by Antal Gunda in 1965.
Governmental propaganda poster from the early 1960s. The poster tries to educate people to the correct behavior. It is a nice painted (watercolor) composition by Antal Gunda.