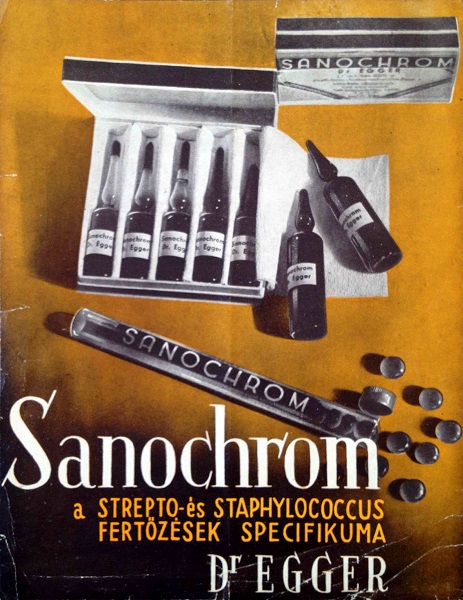 Dr. Egger - Sanochrom
Hungarian title:
Dr. Egger - Sanochrom
Size:
A4 (cca. 21 x 29 cm)
Condition:
Very good, small tears and some creasing along the borders.
Price: US$240
Description:
The page has two advertisments, both sides display a Dr. Egger medicine by using photos. One of them is a Sanochrom ad with yellow as a dominant colour. The other side shows a Polybrom, using green beside black and white.