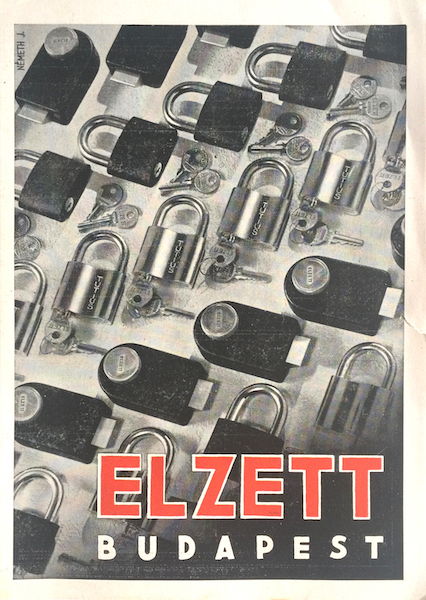 Elzett Budapest
Hungarian title:
Elzett Budapest
Size:
A5 1/16 Sheet (cca. 15 x 21 cm)
Condition:
Fine, light wear, small tear.
Price: $2000
Description:
Elzett Budapest is a vintage Hungarian Modernist Avant-garde brochure of locks and keys featuring only Modernist photographs with no text from around 1930. It was designed by Jozsef Nemeth, who was an important Hungarian photographer and graphics designer during the interwar period. This scarce and outstanding brochure utilizes the principles of Modernist advertising photography which was best represented in Hungary by the works of Jozsef Pecsi.
Size: 15 x 21 cm when closed, 21 x 30 cm when opened.