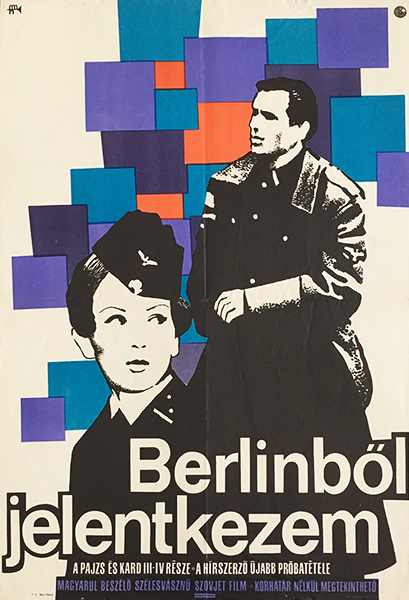 Description:
I Will Call From Berlin - The Shield and the Sword part 2 is a 1969 vintage Hungarian movie poster.
Shchit i mech is a 1968 Soviet Russian film.
Alexander Belov (Lyubshin) is a Russian spy in the Nazi Germany, working under cover name as Johann Weiss. His perfect German and cool demeanor allows him to make a career in the SS Headquarters in Berlin. Now he is risking his life while getting the Nazi war plans and delivering it to his contact for the sake of Victory.
Stars: Viktor Zadubrovsky, Stanislav Lyubshin, Alla Demidova
(source: imdb.com)