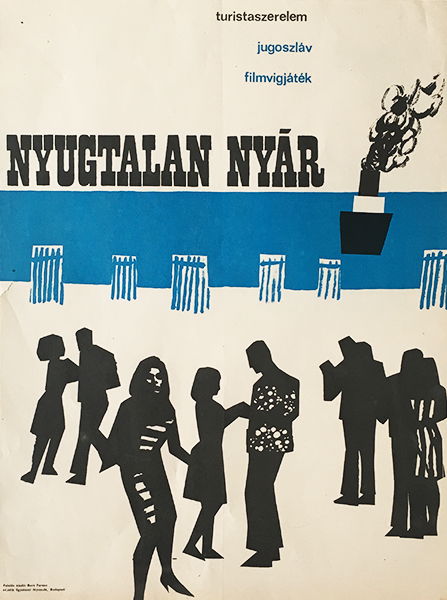 Description:
Mad Summer is a 1964 vintage Hungarian movie poster.
Lito vilovito is a 1964 Yugoslavian film.
A summer in the life of tourist-seducing boys.
There is a phenomenon on the Dalmatian coast which is called "the seagulls" boys who every summer try to "get laid" with as many pretty foreign tourists as they can. Another "lito vilovito" ("fairy summer") has come to a small Dalmatian town. Boys are taking it in different ways, each of them trying to have as many names of his "trophies" written on "his" stone pillar. One of them even has a steady local girlfriend whose name, as he says, "is not written on his pillar, but in his heart". There is, however, one of them who is an object of constant mocking, a shy romantic boy who flies in his own clouds and his pillar is still blank. This summer is going to be a little different for him, though.
Director: Obrad Gluscevic
Writers: Obrad Gluscevic, Vanca Kljakovic
Stars: Beba Loncar, Milena Dravic, Milutin Micovic
(source: imdb.com)