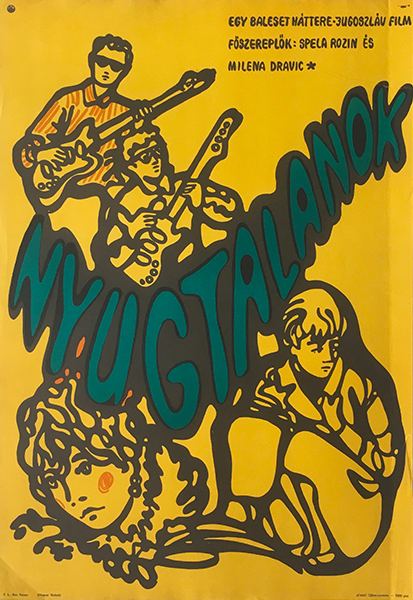 Description:
The Naughty Ones is a 1967 vintage Hungarian movie poster released in 1968.
Nemirni is a 1967 Yugoslavian film.
One night, after disastrous road accident, the eyewitnesses were claiming that they saw a woman behind the steering wheel. It was actually the four teenagers who have stolen Peugeot 404 to drive around for fun, but the girl who was with them left the car in the middle of highway. The boys have been chased by the police and they've crashed fatally. The police continues their intense search to find the fourth person.
Director: Vojislav 'Kokan' Rakonjac
Writer: Dusan Savkovic
Stars: Spela Rozin, Marko Todorovic, Dusica Zegarac
(source: imdb.com)