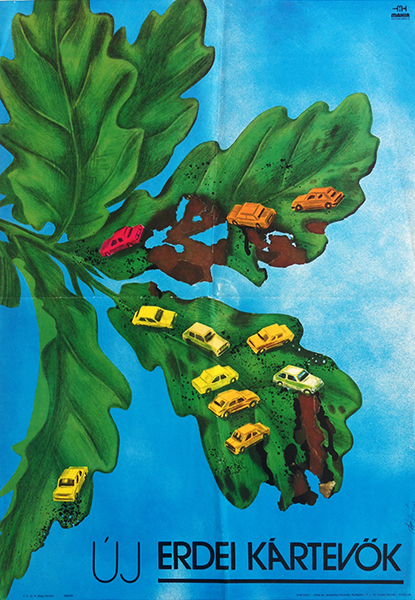 New forest pests
Hungarian title:
Új erdei élősködők plakát
Size:
B2 (cca. 50 x 70 cm)
Condition:
Fine. Horizontal and vertical fold marks light creases Fine.
Price: $120
Description:
Environmental propaganda to raise awareness that the tendency of the growing number of car owners in the 1980s can lead to serious damages in terms of pollution. The composition conveys the message unambiguously: the cars appear as the pests on the green leaves and are killing them.