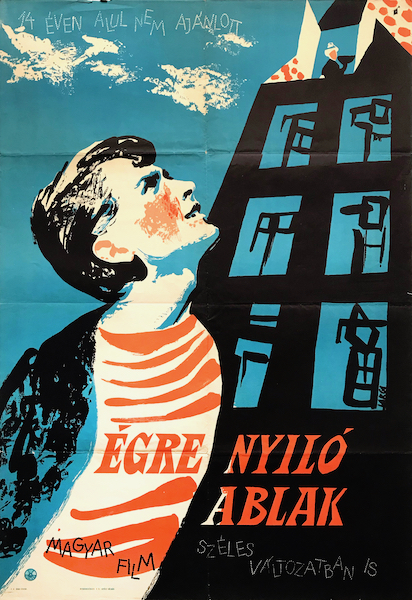 Opening Windows
Hungarian title:
Égre nyíló ablak
Size:
B1 (cca. 70 x 100 cm)
Condition:
Fine, fold marks, light wear.
Material:
Paper, offset lithography.
Price: US$800
Description:
Opening WIndows is a 1960 vintage Hungarian movie poster designed by Gyozo Varga.
The old woman has three sons. The eldest, Feco is a working boy, the youngest, Cinege is a little hot-headed, but clever and talented. But the middle one is a big jerk.
Director: József Kis
Writers: Miklós Gerencsér, József Kis
Stars: Margit Dajka, Lajos Cs. Németh, István Sztankay
(source: imdb.com)