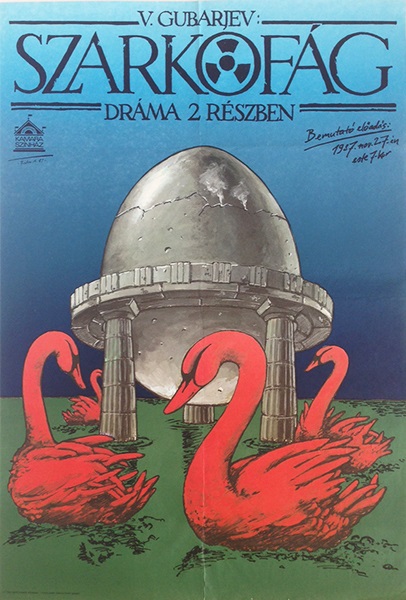 Sarcophagus, The
Hungarian title:
V. Gubarjev: Szarkofág
Size:
A1 1 Sheet (cca. 55 x 84 cm)
Condition:
Fine, fold marks, creases along the border.
Price: $200
Description:
Poster for the premiere of V. Gubarev's play, 'The Sarcophagus' at Kamara Theatre in 1987.
Vitali Georgievich Gubarev (Russian: Виталий Георгиевич Губарев, August 30, 1912, Rostov-on-Don, Russian Empire - 1981, USSR) was a Soviet Russian writer of children's literature.
signed: 'Fodor A.'