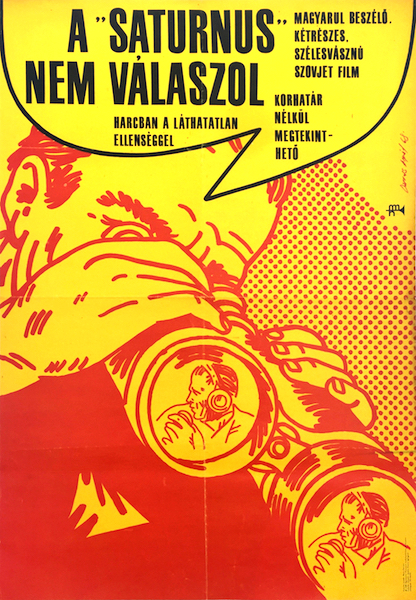 Way to Saturn, The
Hungarian title:
A 'Saturnus' nem válaszol
Size:
A1 1 Sheet (cca. 59 x 84 cm)
Condition:
Fine, fold marks, light wear, small tears.
Material:
Paper, intaglio.
Price: US$600
Description:
The Way to Saturn is a 1968 vintage Hungarian Pop Art movie poster designed by Arpad Darvas.
Put v 'Saturn' (Russian title: Путь в 'Сатурн') is a 1967 Soviet Russian film.
Director: Villen Azarov
Writers: Vasili Ardamatsky, Villen Azarov
Stars: Mikhail Volkov, Georgi Zhzhyonov, Arkadi Tolbuzin
(source: imdb.com)