Gábor Pál
1913 - 1993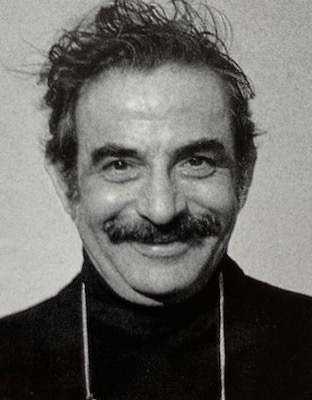 Pal Gabor
Pal Gabor or later Paul Gabor was an important graphic artist of the period 1935-1956, Gábor had outstanding achievements in the fields of logo/emblem design and typography. After his emigration to France, he gained success as a designer in Paris.
Between 1931 and 1933, Gábor studied at the Atelier, a free art school, where he received the first diploma of the school. His teachers there were Gusztáv Végh, Albert Kner, Gyula Kaesz and Lajos Kozma.
Between 1935 and 1936, he worked in the studio of István Irsai, as well as in the studio of the architect Ferenc Kende. In 1935 he went on a field trip to Paris. Returning there in 1937, he visited the World Exhibition and worked in the studio of Victor Vasarely. In 1940 Gábor enlisted in the army. Arriving home only in 1945, he discovered that his atelier had been destroyed in the bombings.
He makes several propaganda posters in 1945-49, mainly for the social democratic party. In the 1950's, he designed cultural and export posters, emblems, and designs for important official fairs. In 1956, he organised an exhibition in Paris and decided to stay there, creating commercial designs later turning to typography and image design. In 1968, he opened his first studio in Paris. Then in 1983 he opened a new studied called 'Typogabor'.
Gábor adopted the constructivist style and the attitude of his masters in the Atelier, and later he drew inspiration from Irsai and Vasarely. Trained as an architect, his precise drawing skills proved to be useful in the field of typography. Gábor's posters from 1945 to 1949 betray the influence of Konecsni's art. Gabor's signature motif is the endless space with lines of perspective on which the figures appear. This motif also appears on several of his commercial posters. In the 1950's, Gábor avoided the boring and inartistic quality of socialist realism by using only letters on his cultural posters. He also created great export posters for big companies. Gábor designed several logos for some of the biggest companies in Hungary (Csemege Áruház, Nagyvilág). He displayed a special talent for both logo design and typography. .
Available posters by this artist