Szücs Pál
1906 - 1969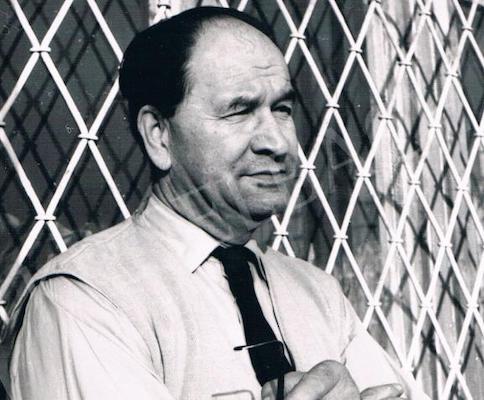 Pal Szucs (source: kieselbach.hu)
Pál Szücs was a graphic designer.
He studied in the 1920s in Budapest at the Academy of Applied Arts and at the private school of Lajos Csabai-Ékes, which offered a more modern approach than the official schools.
In the late 1930s he worked in several fields of graphic design, such as the huge exhibition designs for the Eucharistic Congress in 1938. In 1940 he worked as a stage designer at a theatre in Budapest. He also designed posters, mainly for commercial products and events. He worked as an illustrator as well.
After 1945 he adopted the new modern poster style that appeared in the propaganda of the new regime. The new style applied compact symbols, monumental compositions and effective slogans. Szücs designed the Transportation Exhibition in 1947, for which he created a great poster design together with László Molnár.
He continued to work in various fields during the late 1940s and the 1950s, on monumental decorational works, designs of many fairs and exhibitions, demonstrative boards, and designed posters as well. During the period of strict Socialist Realism (cca. between 1949 and 1957), he created many educational and propaganda posters. Many of them told about basic knowledge and new techniques of agricultural work. He was also designing posters for governmental propaganda, such as "The country of iron and steel is building" (Épül a vas és acél országa). .
Available posters by this artist