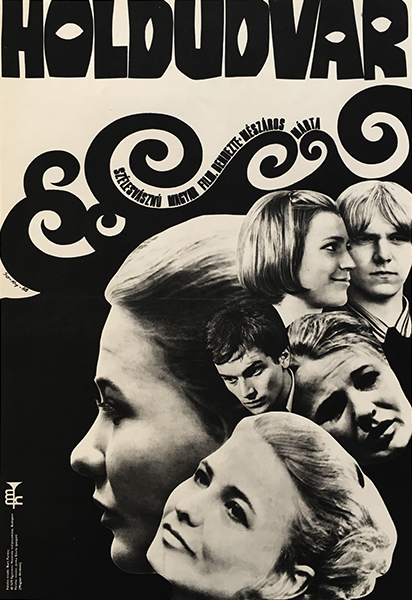 Binding Sentiments
Hungarian title:
Holdudvar
Size:
A2 1/2 Sheet (cca. 59 x 42 cm)
Condition:
Fine, light fold marks and wear.
Material:
Paper, intaglio.
Price: US$240
Description:
Poster for a 1969 Hungarian movie, Binding Sentiments directed by Márta Mészáros, starring Mari Törőcsik, Kati Kovács, Lajos Balázsovits who were very popular actors in their time.
The poster foor the film was designed by So-Ky one of the most sought-after poster designers of the era. They were a couple and they designed many movie poster as well as commercial and propaganda.