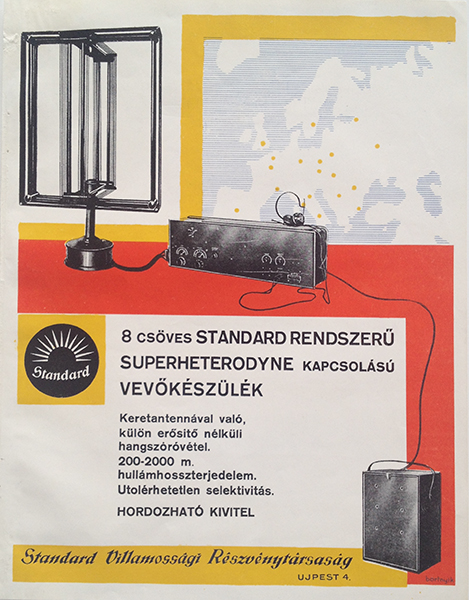 Standard Radio
Hungarian title:
Standard Rádió plakát
Size:
A4 (cca. 21 x 29 cm)
Condition:
Fine, small tears and pinholes along the borders.
Price: US$1000
Description:
Sandor Bortnyik was one of the leading Hungarian modernist graphic artists. Although he is predominantly known and appreciated as a painter. He also made experimental Bauhaus-inspired cartoons, and was an important teacher, mostly in his private art school, the Muhely (Studio), where VIctor Vasarely and many other great artists studied. This small modernist poster uses contructivist tools and photomontage to advertise Standard radios.