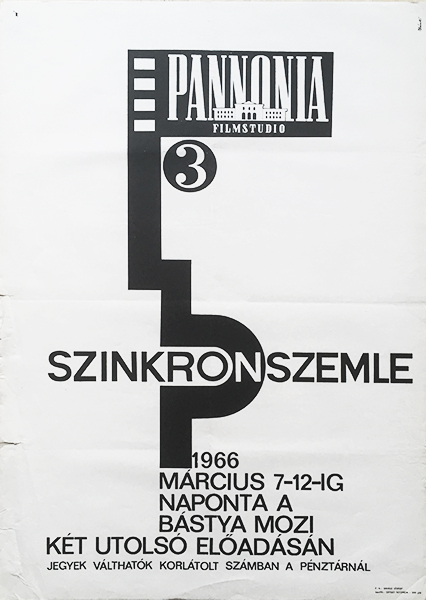 3rd Dubbing Festival - Pannonia Film Studio
Hungarian title:
3. Szinkronszemle - Pannónia Filmstúdió
Size:
A1 1 Sheet (cca. 84 x 59 cm)
Condition:
Fine, light fold marks, wear and discolouration.
Material:
Paper, offset lithography.
Price: US$600
Description:
Poster for the 3rd dubbing festival organized by the Pannónia Film Studio in 1966 designed by Laszlo Banki.
Pannonia Film Studio (also known as MAFILM Pannónia Filmstúdió) is the largest animation studio in Hungary. The animation division of the Hungarian Film Production Company was founded by Gyula Macskássy in 1951. It became independent, taking the name "Pannónia Filmstúdió", in 1956. For more than three decades the studio created many cartoons. In 1990, with Hungary changing its political system, Pannónia lost its monopoly on Hungarian cartoon production, and the Hungarian National Television Company has stopped financing its cartoon series. Nonetheless, Pannónia continued to produce animated films as late as 2004.