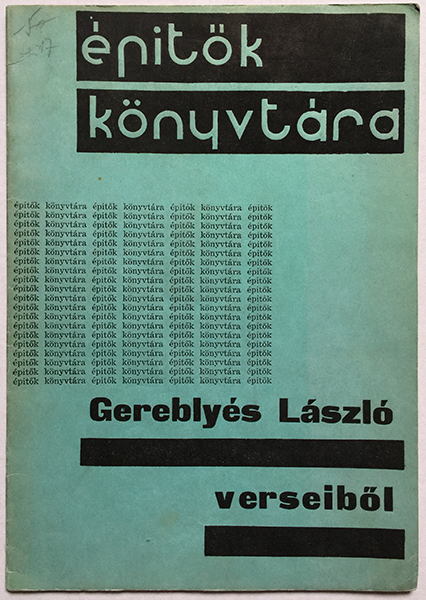 Builders' Library - From the poems of Laszlo Gereblyes
Hungarian title:
Építők Könyvtára - Gereblyés László verseiből
Size:
Magazine (cca. 17 x 24 cm)
Condition:
Fine, light wear.
Price: US$2000
Description:
Original Hungarian book from 1929. The cover was designed by Farkas Molnar, one of the greatest architects and designers representing the Bauhaus and modernist style. The book is a collection of Laszlo Gereblyes' poems.