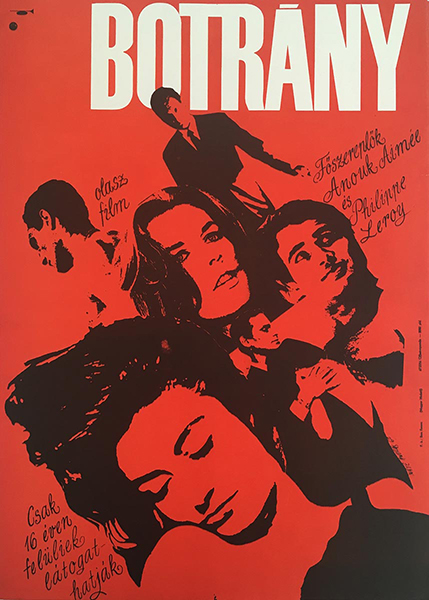 Scandal, The
Hungarian title:
A Botrány
Size:
A2 1/2 Sheet (cca. 59 x 42 cm)
Material:
Paper, offset lithography.
Price: US$240
Description:
Very decorative, colorful movie poster. Máté used the popular "burned photography" technique in order to create a contrasted composition. The poster advertised an Italian movie (original title: Lo Scandalo).
Scandalous stories about love affairs between a group of friends which in the end are covered up to keep things in the usual state of affairs.
Director: Anna Gobbi
Writer: Anna Gobbi
Stars: Anouk Aimée, Philippe Leroy, Mirella Manni
(source: imdb.com)