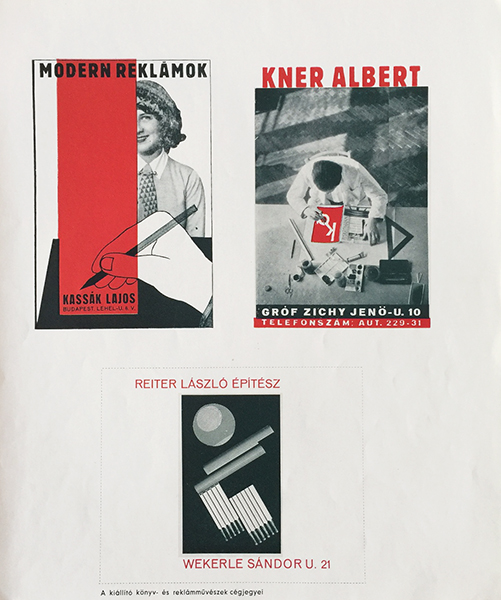 Lajos Kassak, Albert Kner, Laszlo Reiter business card designs
Hungarian title:
Kassák Lajos, Kner Albert, Reiter László - A kiállító könyv- és reklámművészek cégjegyei
Size:
Business card designs (cca. 23 x 27 cm)
Condition:
Fine, light wear.
Material:
Paper, letterpress.
Price: US$600
Description:
These printed Avant garde advertising card designs were included in an issue of Magyar Grafika - an important and scarce journal -, in 1930.