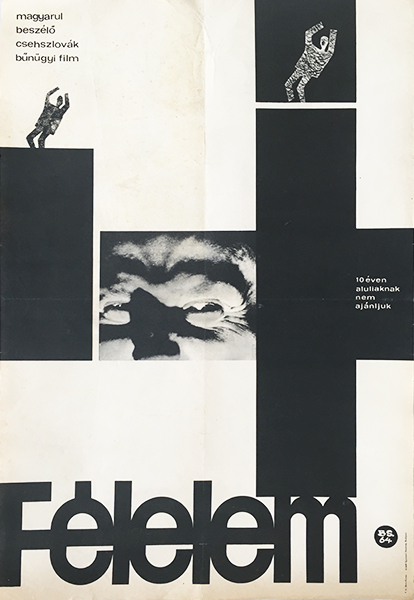 Strach
Hungarian title:
Félelem
Size:
A1 1 Sheet (cca. 84 x 59 cm)
Condition:
Fine, fold marks, creases and tears along the border.
Material:
Paper, intaglio.
Price: US$400
Description:
Poster for a Czechoslovakian crime movie. Benkő applied a mixed technique to visually express the main theme of the film: fear. He placed the black and white photo of a scared man's eyes in the middle and he placed simple, geometric figures on the top of black colour blocks. The figures look like they are about to fall down. The typography is simple, just like the poster itself, yet it transfers a complex meaning.